Hi, I'm Dave Shepherd.
Welcome! This is my online home and what follows below is a bit about me and what interests me.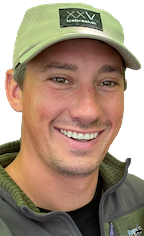 Sports and Activities
These tend to change about every two years, but I love the challenge of learning how to do something physical. This is what has me excited now:
Beach Volleyball - I wish i passed as well as I hand set

Surf - I'm a big guy on a shortboard. Not a lot of turns

Golf - Struggling to stay a single-digit handicapper

Surf skate - so much fun to rip around a bowl
Reading
My favorite topics are economics, psychology, history - especially the American Revolution, biographies, and a bit of fiction.
The four books that had the biggest impact on me are 1984 by George Orwell, A New Earth by Eckhart Tolle, The E-myth Revisited by Michael E. Gerber, and the 4-Hour Work Week by Tim Ferriss.
The book that I've gifted to the most people is Traction by Gino Wickman.
Favorite Things To Do
Fly fishing - Is there anything better than walking the banks of a small river?

Camping - the more adventurous the better

Travel - I just like new experiences and practicing Spanish

Podcasts - Up First, Planet Money, What Bitcoin Did, Pivot, Making Sense, Stephen Livera Podcast

The Factual - the best news source without wasting your time on news entertainment
Work Experience
I spent 10 years at HubSpot that culminated in being the Country Manager for Australia and New Zealand. I was responsible for a $50 million dollar business that included Sales, Marketing, and Customer Success teams.
When I started at HubSpot we had $15 million in revenue and when I left we were at $1 billion. It was an amazing ride and learning experience.
While most of my time was spent leading very successful direct and channel sales teams, I had two memorable challenges that taught me the power of perseverance and passion: (1) I got demoted after my first year as a sales manager; and (2) I built a new culture of success for our 70-person office after finishing Q1 at ~70% of our target. I can't explain how bad things were and how much "trouble" we were in.
What's next
After taking a sabbatical that started in August 2020, I'm looking to take on the biggest challenge I can think of: starting a new business.
Join 1 Million Subscribers
Latest News & Insights
Original Content from the Trade Show Experts