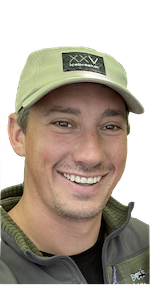 Welcome!
Hi, I'm Dave Shepherd
But my friends call me, Shep. This is my online home where I post articles and interviews.

Want to learn more about me?
Me in a nutshell
Here's all the good stuff
Work
I spent the last year on a sabbatical and before that I spent a decade at HubSpot. My last gig there was looking after revenue as the Country Manager for Australia and New Zealand.
Play
I love the challenge of mastering a new skill. I tend to go in 2-year sprints, and at the moment, I'm hooked on surfing, beach volleyball, and kettlebells.
Learning
I love to read and learn. I'm a big fan of non-fiction, but I can lose days in a good trilogy. Currently, I'm reading about the 7th President of the United States, Andrew Jackson.
Never miss another article
Subscribe to my newsletter and you'll never miss out.